Chiropractic Care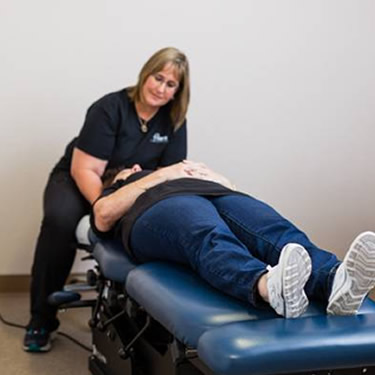 When you become a patient at Power Chiropractic Clinic, Dr. McClellan studies your full-body health. Her primary focus is on your movement and function. Each part of your body is an important piece of the puzzle. You may come in with a complaint about your neck, but our investigation isn't limited to only that part. It may have a relationship to another area or create problems elsewhere.
Your Thorough Evaluation With Us
The first step is to analyze your spine during an examination, which may include X-rays. We have X-ray facilities on-site to better serve our patients. During this evaluation process, we seek to discover how well your nervous system is functioning. Your spine houses your nervous system. The nerves that branch off from your spine control everything in your body.
Therefore, if your spine isn't working at its full potential, your nervous system can't, either. We'll use chiropractic adjustments and any appropriate adjunctive therapies to restore your alignment and improve your overall health.
Who Chiropractic Care Is Right for
We believe that anyone can benefit from having their spinal alignment checked. You don't need to be in pain to be a chiropractic patient. There are, however, some common conditions that we often see, such as
Carpal tunnel syndrome
Foot pain
Knee pain
Low back pain
Mid-back pain
Neck pain
Rib pain
Sciatica
It's important to note that we do not "treat" these symptoms. Chiropractic is not a cure for anything. Instead, it focuses on improving your function so that your symptoms diminish.
Manual and Instrument-Based Adjusting
Dr. McClellan uses a variety of adjusting techniques. She may use her hands for a more traditional approach. You can also be adjusted using the ProAdjuster computerized instrument. It's the ideal option for people who dislike the idea of manual adjustments or can't easily lie down. We also have a drop table to make your adjustments comfortable.
Same-Day Appointments
We can get you in to see Dr. McClellan right away. Contact us now to experience the benefits of chiropractic!
CONTACT US »

Chiropractic Care Russellville AR | (479) 219-5030