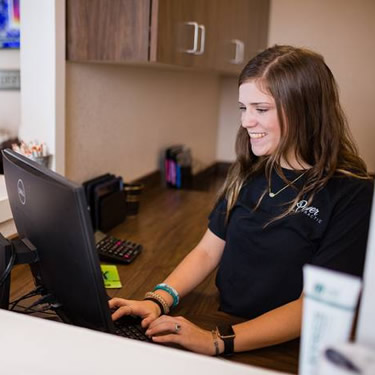 New Patients
At Power Chiropractic Clinic, you'll find a friendly environment where your entire family will feel comfortable. We welcome all ages in our community to our natural healing center. If you're a new patient, we ask that you fill out the necessary paperwork ahead of time. You can find it on our website, print it out at home and bring it in completed. Otherwise, please arrive 15 minutes early to fill out these forms.
ONLINE PAPERWORK »

Your First Visit
**Please note Dr. McClellan's schedule is currently booked out, so we unfortunately cannot get you in same-day. 
When you arrive, our team will warmly greet you. Then, you'll meet Dr. McClellan to have a consultation and talk about what's brought you to us. The next step will be to have an examination. If needed, we can take X-rays on-site. In most cases, we'll give you a chiropractic adjustment or a form of therapy.
Your Second Visit
At your next appointment, we'll do a review of your examination called the report of findings. During this time, Dr. McClellan will go over her plan of action to help you. You'll learn about the cause of your problem and how we think we can help you. All financial information, insurance coverage and payment plan options will be reviewed. We want to make sure that you can afford the care you need.
Contact us now to schedule your first appointment! We have same-day visits and are open late.
CONTACT US »

New Patients | (479) 219-5030