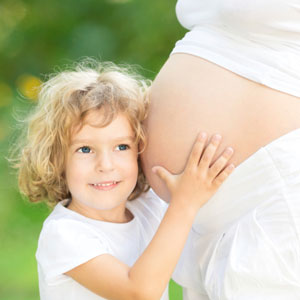 Pregnancy Chiropractic at
Power Chiropractic Clinic
When you're pregnant, your body is going through some significant changes. Your comfort and your baby's proper development are your foremost concerns. At Power Chiropractic Clinic, we provide expecting moms with the gentle, effective care they need to be well. In doing so, we give your baby the best possible chance at growing as they should and having a successful delivery.
Aligning Your Pelvis
Having a timely labor and intervention-free birth can depend largely on the alignment of your pelvis. If your pelvis is misaligned, it may also mean the nerves in your low back are pinched and don't function as they should. By adjusting you, Dr. McClellan can align your pelvis and sacrum while ensuring your ligaments are prepared to do what they need to do. Typically, the birthing process can go quicker with fewer interventions needed.
FAQ
How often would you want a pregnant mom to come in?
The frequency of your visits would depend entirely on your condition. If you don't have a particular complaint but just want to be checked, we'll see you once a week or every couple of weeks. If you're having trouble with aches or pains, we may see you more often.
Can you help with my pregnancy-related pain?
It's our goal to keep you comfortable and moving while you're pregnant. Your life can't stop just because of your pregnancy, and we want to keep you mobile and able!
Do you provide the Webster Technique?
Yes! Dr. McClellan is certified in the Webster Technique and pregnancy care. With this technique, your pelvis, sacrum and ligaments are lined up so that your body can work as it should.
Are there other techniques you use during pregnancy?
Yes. We have a comfortable table with a drop piece built in that's useful during pregnancy. Furthermore, the ProAdjuster instrument is fantastic for expecting moms.
Will I be comfortable during the adjustment?
Yes. Thanks to Dr. McClellan's years of experience, our tables and our adjusting techniques, you will be completely comfortable at every visit with us.
When is the best time to visit a chiropractor during pregnancy?
The short answer? Any time! We often see women in our care who choose to begin with us before they even get pregnant. Women may also visit us in the first trimester or choose to wait until they're feeling pain later on. We recommend listening to your body, and we'll be here for you whenever you need us.
Should I visit the chiropractor after giving birth?
Many women absolutely visit us post-partum for a variety of reasons, including balancing the body and pelvis, spinal alignment and general wellness. The choice is entirely up to you!
Get Started Today
Learn more about pregnancy chiropractic Russellville. Contact our team today! We provide free consultations and have same-day visits.
CONTACT US »

Pregnancy Chiropractor Russellville AR | (479) 219-5030