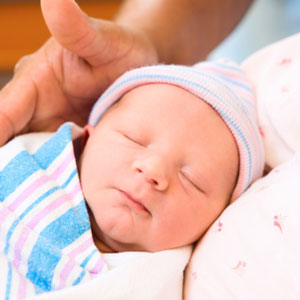 Pediatric Chiropractic at
Power Chiropractic Clinic
At Power Chiropractic Clinic, we welcome all ages of people, including children. When we see your little one, we want to make sure their body functions correctly and they can reach the proper milestones at the right time. Chiropractic may be an effective way to ensure your child doesn't have the problems that adults commonly do.
Gentle Care for All Ages
When you choose chiropractic care for your little one, we want you to know that we'll always use the gentlest methods and techniques available. For parents who may feel uneasy, we'll gladly show you exactly how much pressure is used during an adjustment on your child.
We encourage you to ask us any questions that you might have so that you can be an active partner in your child's care. Remember, we've helped hundreds of children just like yours grow big, healthy and strong—naturally.
We can't wait to welcome your family to our practice.
FAQ
What does a first visit for a child involve?
It's similar to the process for that of an adult. We don't need quite as extensive of an examination for a child. A lot of the information Dr. McClellan needs can come from you, the parents, about your child's birth process and your pregnancy. We'll gather all the data necessary to understand your child's particular challenges and needs.
Is the adjustment for a child like that of an adult?
No. When we adjust a child, it's more of a pressure point technique. A child doesn't have the same scar tissue or muscle tightness as an adult would. We'll use just our fingertips to make sure they're properly aligned.
What if my child is nervous about getting adjusted?
We meet your child where they are. If they don't want to lie on the adjusting table, they can sit in your lap or continue playing with toys on the floor while Dr. McClellan adjusts them. We want to make sure they're comfortable and have no worries about what we do.
Can chiropractic improve ear infections?
There is much evidence that chiropractic can reduce the symptoms of ear infections. Dr. McClellan saw an 18-month-old toddler who was screaming, hitting her head on the ground, had swelling in the head and neck and was plagued by ear infections.
The little girl was given antibiotics, but nothing improved the ear infection. Her grandparents brought her to Dr. McClellan. It took some time to warm her up to the idea of being adjusted. Now, at 6 years old, the girl lives a completely normal life and has reached all her milestones.
Our Pediatric-Certified Chiropractor
Dr. McClellan is certified in pediatric chiropractic. Contact us today to schedule your appointment for pediatric chiropractic Russellville!
CONTACT US »

Pediatric Chiropractor Russellville AR | (479) 219-5030