Power Chiropractic Clinic Reviews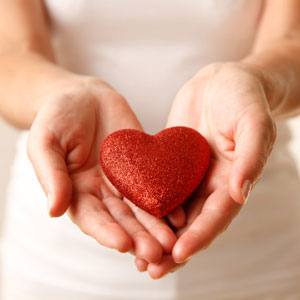 What Our Russellville Patients Say
At Power Chiropractic Clinic we love when patients share with us their feedback and comments after chiropractic care. Please read our patient testimonials below to see what other people have achieved through their tailored treatment plans with us.
Share your stories too! Click here to send us your feedback so that we can help to spread the word about the benefits of natural Power Chiropractic Clinic care.
For more information or to schedule an appointment call (479) 219-5030 today.

Felt Cared For!
Dr. McClellan really made me feel like she cared about the fact that I was in pain, and reassured me we were going to take care of it
- Baliey C.
Felt So Comfortable!
I was seen on time and the appointment was never rushed even though the office was very busy. The staff is amazing and so friendly! I felt really comfortable with everyone. Best chiropractic experience I have ever had!
– Rebecca M.
Gracious and Professional
The staff is gracious and professional. Dr. McClellan is a knowledgeable and skilled practitioner. I appreciate all of the services available in one clinic! I highly recommend Power Chiropractic!
- Susan O.
Highly Recommend
Super friendly and helpful staff. I started going in April 2021 and I am 100% better in May 2021. First appointment was to meet the Doctor, sign a few forms, (did all other paperwork on line, before visit) and take X-Rays. Next appointment was to go over X-Rays and go over treatment plan and had my first adjustment. I have always been treated with respect, kindness and professionalism each visit. All of the staff takes the time to listen to my pain concerns and works with me to feel better. I love the family friendly atmosphere among the staff. I highly recommend Dr. Leslie McClellan and staff.
– Lisa T.
Power Chiropractic is Awesome
I really feel like Power Chiropractic is going to be great for me. I feel welcomed by the friendly staff at the front, as well as Dr. Allison and her amazing crew in the back. The Doctor took x-rays, identified issues, and educated me on how she and her team are going to help me. I look forward to my therapy and healing, and eventually celebrating that milestone!
- Jerry C.
Such Great Staff
The team at Power Chiropractic are very helpful, each and everyone of the staff members brings a little of there own individual personality to the table it is refreshing. They are very welcoming which made me feel comfortable and at home!
– Christian H.
Great Care!
Dr. McClellan and her staff express themselves with a genuine care and concern for the well being of patients. Thank you for the way you have equipped yourselves to be of divine assistance. I wish you all the best.
- Lyn W.
Excellent Knowledgeable Staff
Excellent knowledgeable staff with an impeccable service. I love the friendly smiles and the way they make you feel right at home. They get right down to the problem and they want to make you feel better the very first time before you leave their office. I feel great my confidence is sky high and now it's just all about the maintenance and continuing understand my body. Thank you Power Chiropractic Clinic for all you do.
– David V.

Reviews at Power Chiropractic Clinic | (479) 219-5030